Welcome to B'er Chayim Congregation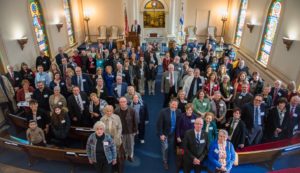 We are proud to be one of the oldest Congregations in Maryland, and have the oldest continuously operating Temple building in the state. Our building is over 165 years old, as is our congregation. With a membership of about 45 families it is a tight-knit congregation with congregants ranging from 5 months to 100 years of age. As a result of our small size, new members are welcomed into the fold quickly and are able to be as active as they are willing and able to be.
We are a member of the Union of Reform Jews. Our history of affiliations has varied over the years however, ranging from Orthodox when first chartered in 1853, through classical reform in the late 1800 and early 1900's, and finally merging with Beth Jacob Synagogue (a Conservative Shul) in 1998. Our services are respectful of each tradition, incorporating both conservative and reform styles of worship.
High Holiday President's Letter
Dear Fellow Congregants and Friends of B'er Chayim,
I want to thank all of our congregants who contributed to last year's High Holiday appeal.  Your generosity has enabled B'er Chayim to continue to be a vibrant Jewish community in Western Maryland.  It just amazes me that our small congregation can sustain not only our beautiful temple but also employ a full-time Rabbi.  From Friday night services to Torah study, and our annual Passover Seder, Rabbi Perman has enabled us to enjoy the vibrant Jewish culture that is part of our legacy.  Not only is B'er Chayim a place for spiritual renewal but also social activities.  Movie nights, our annual congregational picnic, and fantastic community dinners, like "Taste of Italy," provide us with a chance to unwind and enjoy each other's company.  Unfortunately, due to the current pandemic, these activities have been put on hold.  Remember, this is only a temporary situation, much like Noah and the ark.  Fortunately, during this time, B'er Chayim has been able to provide our congregants with online services.  We even had a successful Passover Seder on Zoom.  However, all this comes with a price.  The costs associated with employing a full-time Rabbi and maintaining the building on 107 Union Street can not be accomplished with revenue from dues alone.  As a result, as your president,  I ask you to contribute as much as you can to our 2020 High Holiday appeal.  Your generosity will enable B'er Chayim to flourish for years to come.
(Bruce used the photo in the welcome to B'er Chayim module on his Appeal stationery.) For those of you that are wondering about the photo displayed on this High Holiday appeal letter I thought I would include it as a symbol of a better time in our community.  It was a time when we didn't have to worry about the pandemic and social distancing.  A time that we all came together to celebrate the rededication of B'er Chayim.  We will enjoy these times again.  Stay healthy and be patient.  May all of you have a wonderful High Holiday season and a year filled with health and happiness. May we all be inscribed in the Book of Life.
L'Shanah Tovah,
Bruce Dubins
President
B'er Chayim Congregation
Prayer Book Links
The links below will take you to our weekly Mishkah T'Filah for Shabbat and the Mishkan Hanefesh for both Rosh Hashanah or Yom Kippur Services – which will enhance your enjoyment of this year's ZOOM High Holiday Services.  If you are not familiar with the flipbook concept, if you read any of your favorite magazines online, browse an online catalog or sales brochure; you are looking at a type of "flipbook".
To help navigate the flipbooks – click here to browse an introduction for how to use flipbooks – it will explain what the icons on the bottom of the pages do.
Ha Nefesh Rosh Hashanah Prayer Book
Ha Nefesh Yom Kippur Prayer Book
Our Virtual World
Out of concern for the welfare of our community, all in-person group activities at B'er Chayim Temple have been suspended while COVID-19 is affecting our area – but we are continuing programs online.
To enhance community participation in services, we will be broadcasting our services via ZOOM.  

To access Zoom, download the app to your smartphone, tablet, laptop, or computer from your App Store. Press the join link and input the specific Meeting ID and password which will be provided for events. If you would rather call into ZOOM and not use a computer, a phone number can be used instead.

If you are in need of a Shabbat prayer book or High Holiday
prayer books, you may borrow them from the Temple. Books
will be loaned out much the same as a library book. You may
keep the book as long as you need it. If the book is not returned or is returned damaged, you will be billed for the replacement..
Contact for ZOOM login, prayerbooks or other questions:
Rebecca Galliher in Temple office – admin@berchayim.org,
Rabbi Perman – mperman@berchayim.org
Temple phone: 301-722-5688

High Holidays 2020 - 5781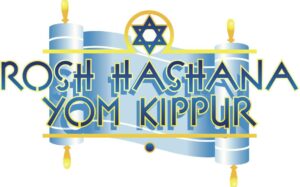 High Holiday Service Schedule
Saturday, September 12th     7:30pm – 9:00pm
Havdalah & Selichot

Friday, September 18th     7:30 pm – 9:00 pm
Erev Rosh Hashana

Saturday, September 19th     10:00 am – 12:00 pm
Rosh Hashana

Sunday, September 20th     10:00 am – 12:00 pm
Second day Rosh Hashana

Sunday, September 27th     7:00 pm – 9:00 pm
Erev Yom Kippur

Monday, September 28th    Yom Kippur

10:00 am – 1:00 pm  Morning Service
3:00 pm – 7:00 pm
Afternoon and Concluding (Neilah) Services
5:00 pm Yizkor Service
Friday, October 2nd     No Service
Saturday, October 3rd      10:00 am
Sukkot Service
Please note that since we have never done High Holiday services by ZOOM the times are approximate.